Hi everyone,
It's been a while since I've posted here on my blog. So I thought it's time for a new post!
We've made a city trip in april to düsseldorf germany, it was amazing. Allthough it was a last minute plan I had a great time there in those 2 days
The night before we went to Düsseldorf we've booked our hotel nothing special but it was in the centre of the city. Which is always great, if you ask me
Allthough we did go shopping I didn't buy that much. My starbucks coffee as always, and some new magazines. Some of the magazines are older ones but still good enough for me though

Cutie march 2012 - Cutie January 2012 - Popteen April 2012 - Ageha April 2012
I was so proud that I didn't buy any shoes, clothing or handbags. Since I always buy those things on my holidays. But my boyfriend was so clever to tell me that I got 1 handbag and a make up purse for free with my magazines! Sneeky me

. There goes my perfect image of a good shopping trip xD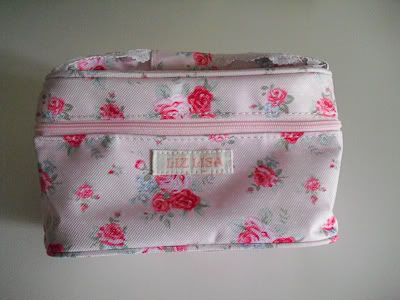 The make up bag from Liz Lisa, this one is so so so cute
And the detail on top
I also got a tote bag from Dazzlin, great for those days at the beach. It's so big!!
The coverpics of Popteen and Ageha really inspired me for my make up and face up idees. Ageha is really clean and simple while the one from popteen is bright and collorful.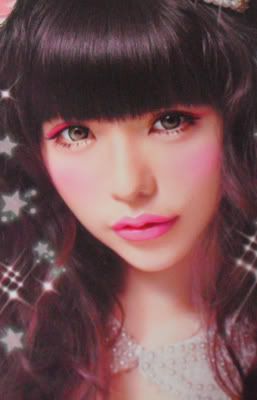 Popteen: Really love the bright pink tones on her face. It's my favorite look! Those lips are amazing too!
Great for Lolita coords
Ageha: Clean and simple everyday look with natural tones