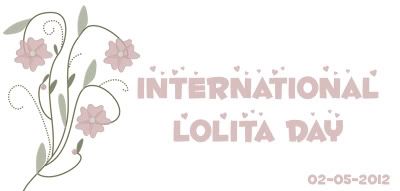 Yesterday it was International Lolita Day, on this day we mostly do Lolita related things like having meet ups with friends or hosting a tea party. Allthough I didn't do any of those things yesterday, I did get dressed up for it

I would love to get to a meet up some day in the future but during my work I'm not always able to get there.
But yeah, enough of the blah blah. Here are the pics of yesterday!
We went to a super awesome location, just a couple of meters from our front door
I didn't knew it was this pretty!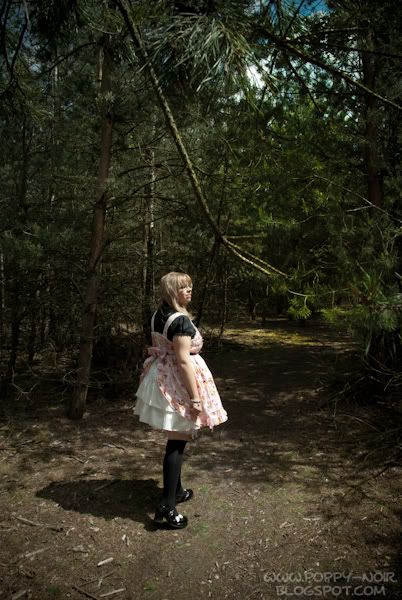 The dress that I'm wearing is from
Bodyline
, it's one of my favorite dresses since it's so sugary sweet!
In real life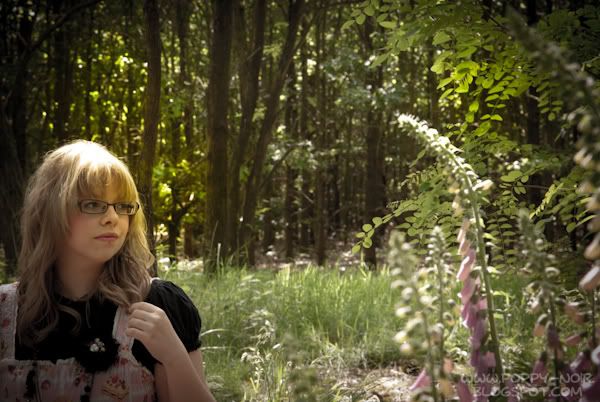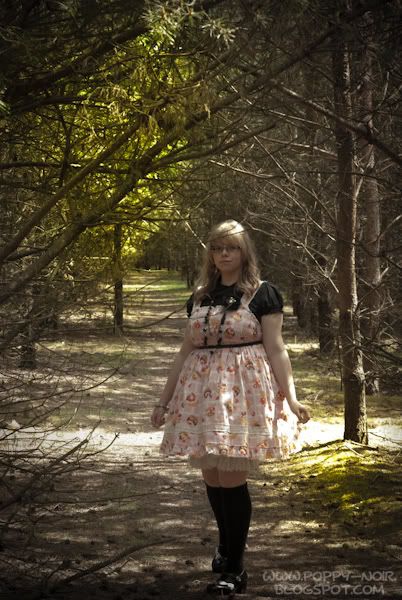 This was in the creepy part of the forest, it was full of spikey trees.
I'm glad that we didn't go any further

, haha
The bracelet that I'm wearing is handmade, and the necklace is from
ZEB
. Which is an amazing store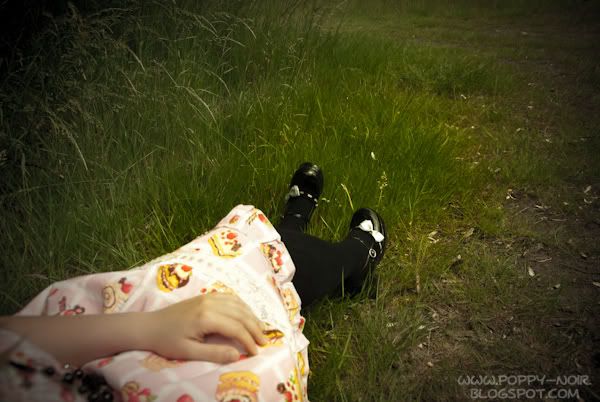 Shoes are from Demonia, this is my favorite pair I've got!
I really hope that I can wear them for a long time...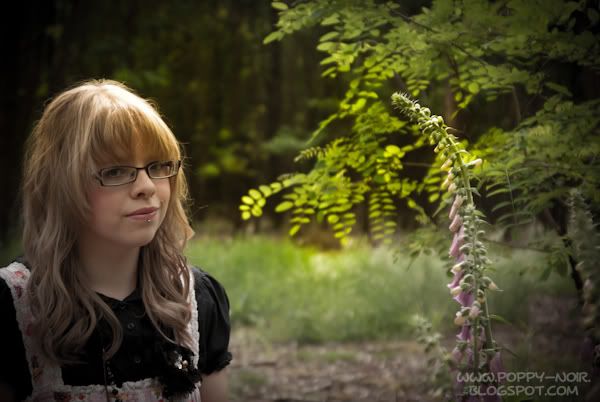 Happy International Lolita day everyone!!!