Hello my dear blog readers
Welcome to my ♥ Project Ruffle ♥ series, where I'm going to tell you all about my creations. This can be about a new nail set, a skirt, dress of just somethinh random like card making. Since I love doing all these thing I wanted to share them with you

I hope that you will like these kind of posts on my blog
Maybe in the future I'm going to make tutorials, but I can't promise
Soooo, now it's time for my first project, a Classic Bustle One-Piece. This was going to be my outfit for Castlefest this year. But during the bad weather I decided to go in casual clothing. And my dress was lying unfinnished on my craft table
The desing of the dress in my sketch book with some fabric samples
To bad that I don't have any pictures from the beginning, but I have some of the pieces I did today. When I was working on the shirring and the sleeves
Making the shirring panel for the back, with a bunch of other pieces on the background xD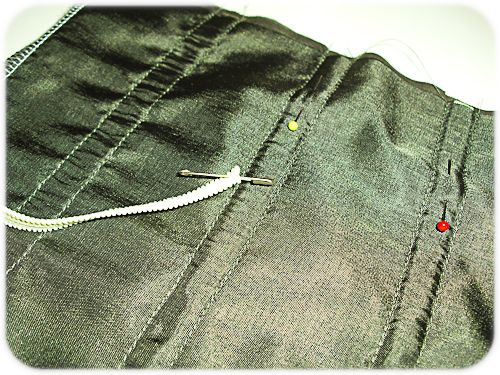 Threading the elastics true the tunnels
My big love is working hard on the shirring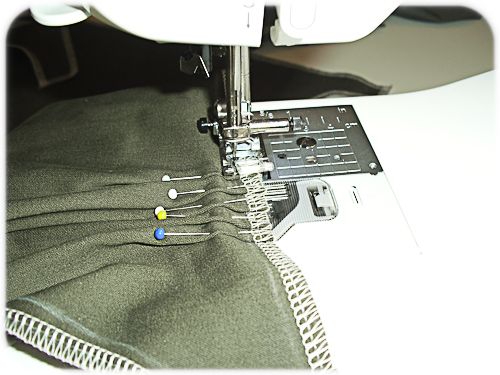 There are cute little folds in the sleeves at the bottom and at the top
Lace, lace, lace, sewing down the lace. This was a lot of work!
Since I did the ruffles by hand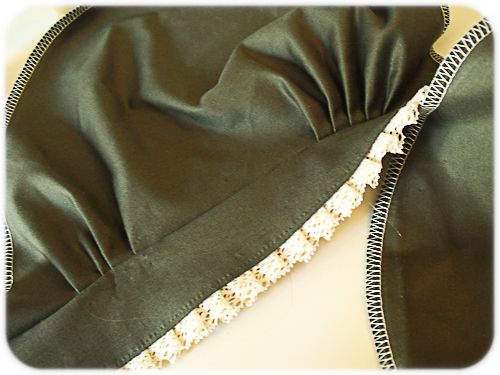 But the result is amazing I think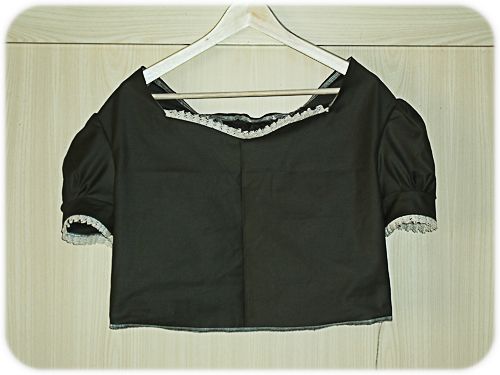 And after a lot of hard work in my super hot craft room.
The bodice is finnished! And I love it
This is going to be my second dress ever made and so far, it's looking way better than the first one

See you next time in my new ♥ Project Ruffle ♥ post!!
Hugs