Last week my order from Fan plus Friend came in. I ordered it around new years eve, I think it was the 28th of december since they had a sale back then I also ordered something for my boyfriend. It was all custom sized so it took a while to get here. But at the end we needed to wait for about 4 weeks to get it home which is pretty fast I think.
I'm not going to show you the pics of my BF I took, but only the one I took of myself. Yes most of the time I make my own pics xD But when your home alone and you wan't some pics, you get really inventive....
The dress is so beautifull and the print in amazing! I also bought a vest/bolero to go with the dress, since it's officialy a JSK instead of a one piece. I don't have any pics of the dress without the vest, it isn't that pretty if you ask me. But I do have a picture of the dress without the wig that I'm wearing so you can see the dress a bit better.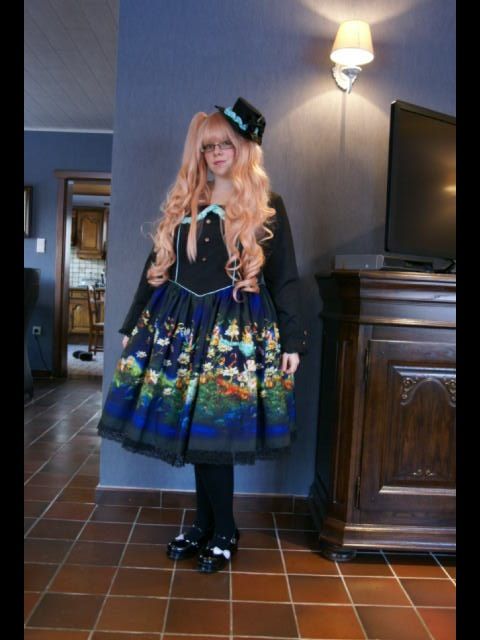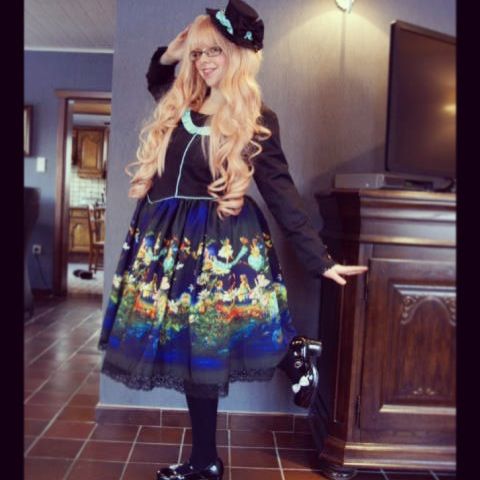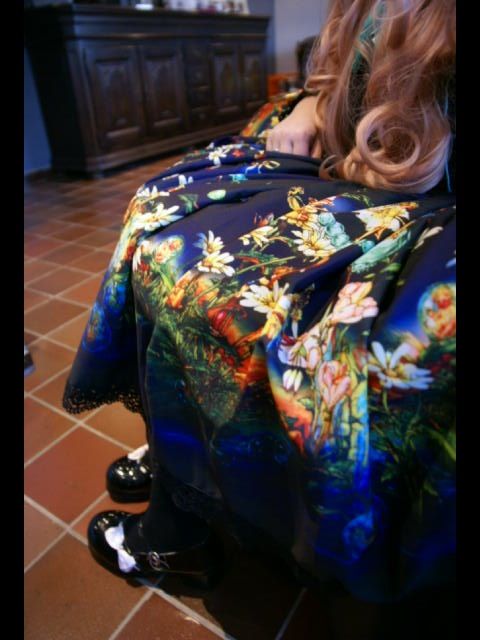 And random face shots, since I love to make them xD